Phase Holographic Imaging October Newsletter
The Latest From Nexus Scientific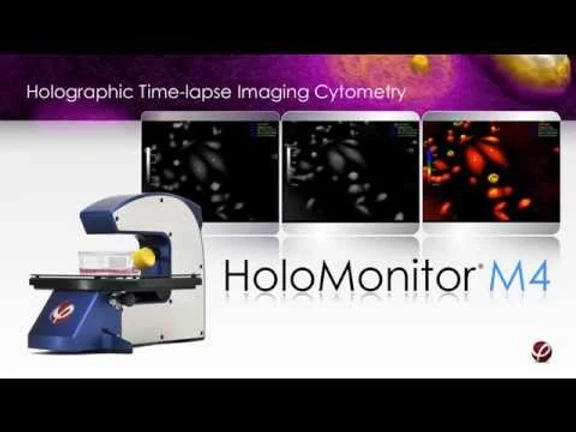 The Nexus Team wishes you a healthy and productive start to the Fall season. As a Life Science Service business, Nexus continues to provide distribution of innovative products in the United States.
Phase Holographic Imaging's HoloMonitor M4
Nexus Scientific has recently partnered with Phase Holographic Imaging (PHI), developers of the Holomonitor. Designed to fit inside standard incubators, the Holomonitor is able to non-invasively explore of the kinetics of cellular responses on a population level. The label-free imaging system is based on the principle of quantitative phase imaging, enabling non-invasive visualization and quantification of live cells without compromising cell integrity.
Join us for a Webinar on Truly Controlled Cell Experiments for Cancer Research
Phase Holographic Imaging (PHI), in collaboration with Scientific Bioprocessing and BioSpherix, is hosting the first of a three-part webinar series dedicated to enhancing the translatability of in-vitro findings. All three technologies are designed to limit artifacts, increase reproducibility, and provide quality control to ensure that experiments are conducted in an environment that it as close as possible to the true physiology. The first webinar is aimed at cancer research and will be held on October 14th at 11am EST. Click here to register and learn more.
Phase Holographic Imaging (PHI)
Provides a non-invasive tool that lets you continuously image and quantitatively analyze both single and populations of cells directly inside your incubator without any labels or stains.
SBI's real-time pH and dissolved oxygen sensors monitor pericellular conditions with tiny sensors as small as 3 mm in diameter. Sensor feedback can be used to control agitation so that cultures can reach desired dissolved oxygen levels with the ID·Rocker instrument.
Designs and builds Cytocentric equipment for academic research, pharmaceutical, and biotechnology laboratories around the world. Our equipment uniquely supports the needs of cells for constant physiologic conditions, increasing reproducibility for cell-based sciences and therapies.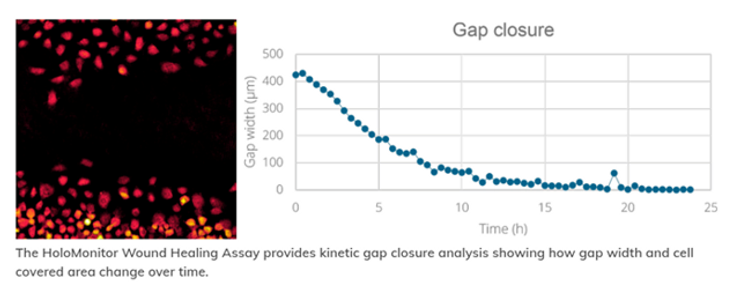 Automated Gap Closure Analysis for Wound Healing
PHI provides a number of different automated analyses for applications such as wound healing (below), cell viability, cell proliferation, cell tracking, drug response, and more! We at Nexus are currently offering virtual presentations and webinars of the system, as well as organizing demos for the future. Contact us for more