Phase Holographic Imaging provides a non-invasive, innovative tool that lets researchers contin­u­ously image, monitor and, quantitatively analyze both single and populations of cells directly inside your incubator without any labels or stains.
The HoloMonitor® M4 is a compact micro­scope designed to withstand continuous digital holography imaging, inside a normal incubator and record your cells in real-time.
The generated results are non-invasive real 3D images and quanti­tative data on cell cultures, all the way to single-cell analysis.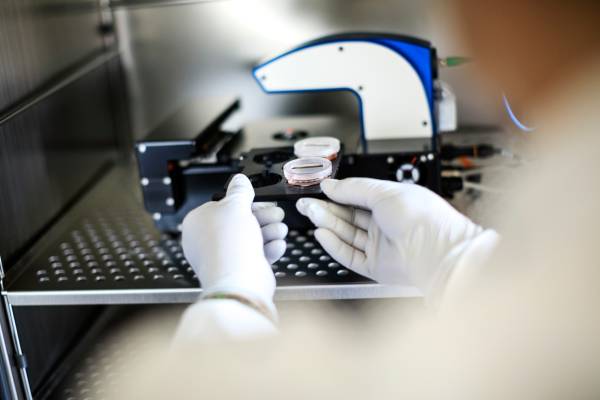 Phase Holographic Imaging is a non-invasive live cell imaging and analysis tool. This innovative combination of the plug and play M4 hardware with the powerful AppSuite modular software tools provides a unique imaging system for quantitatively monitoring single cells as well as a population of cells inside an incubator. ​
With its small foot-print and ease of use, the HoloMonitor® M4 has deemed a staple in every lab working with cell cultures for obtaining real-time, time-lapse quantitative data as well as 3D images and/or movies of your cell samples
The Holomonitor AppSuite Software
The AppSuite Software is an integrated solution featuring different application modules including Guided End-point Assays for a quick assessment of cell count and cell culture quality, Guided Kinetic Assays for publication-ready kinetic results with minimum effort, and In-dept Analysis Assays that provide single cell tracking for the analysis of individual cell and/or cell populations. The HoloMonitor label-free live cell imaging system offers a powerful and unique portfolio of cell biological applications. All applications are designed for adherent cells, except for the Cell Counter which offers automatic counting of cells in suspension. Please see the full list of AppSuite Assays below:

Select your biological application: cell count, cell QC, kinetic cell proliferation, kinetic cell motility or kinetic dose response.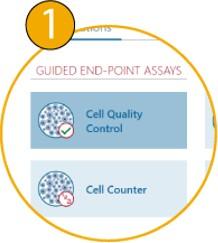 Choose culture vessel and experiment conditions: selected microslides, 6-well, 24-well or 96-well plates are recommended.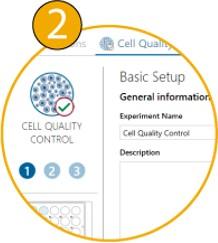 Choose experiment duration and frequency of image acquisition. Inspect images to ensure optimal image quality.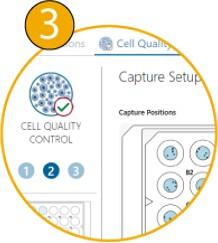 The system automatically captures time-lapse image sequences. While capturing, the software analyses the images by automatic identification of individual cells and extraction of relevant output data.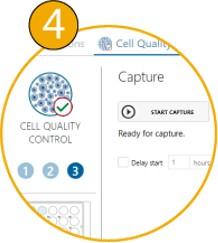 The relevant results (graphs, tables, images etc) are immediately provided to the user and can easily be exported to Excel.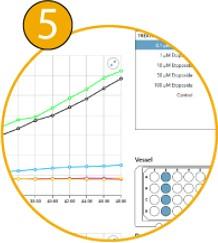 Latest Holomonitor Publications in North America